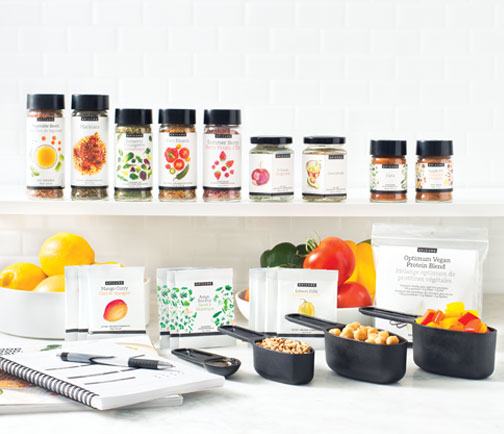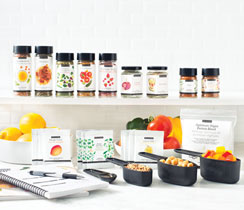 description
Everything you need to get started with Good Food. Real Results.™
This collection includes our Guide, Journal, and Perfect Portion Scoops, plus our bestselling products that can be used to make 100+ recipes.
Stock your pantry and commit to a sustainable lifestyle that will help you achieve the results you're looking for.
Includes: 3 Onion Dip Mix, Guacamole Dip Mix, Vegetable Broth Mix, Summer Berry Sweet Dip Mix, Apple Pie Spice, Fajita Seasoning, Poco Picante Salsa Mix, Balsamic Vinaigrette Dressing Mix, Marinara Sauce Mix, Perfect Portion Scoops, Vanilla Vegan, Protein sampler Pack (3 pkg), Lemon Dilly Dip Mix Sampler (3 pkg), Mango Curry Dip Mix Sampler ( 3 pkg), Asian Stir-Fry Seasoning Sampler (3 pkg), NEW Good Food. Real Results. Guide , #EPICLIFE Journal.