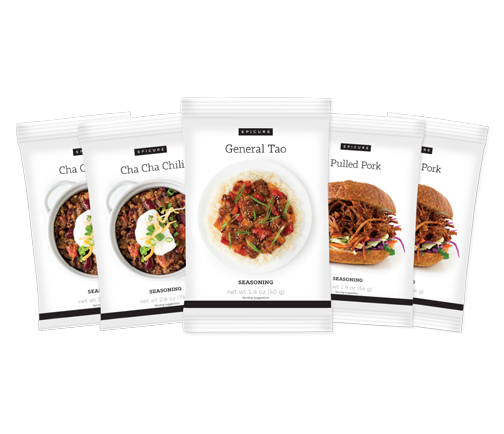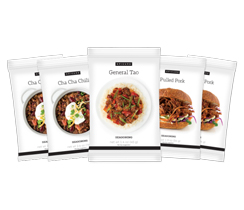 Gluten free
Nut free facility
description
60 Meal Solutions for 60 days of easy, healthy, at-home dinners, plus two desserts and sweet sauces! Shop once, stay safe at home, and save money in the process.
Cost per serving is less than $3 including groceries. Each pack serves 4+. Choose your own proteins and produce.
Get bestselling Meal Solutions like Cha Cha Chili, General Tao, and Butter Chicken.
The free Stay Home Collection digital meal plan includes a full list of products, grocery lists, and recipes. Find it here. In this 60-day collection, you will receive double of every product listed. .
With every purchase of the Stay Home Collection, Epicure will be donating a meal to a family in need.