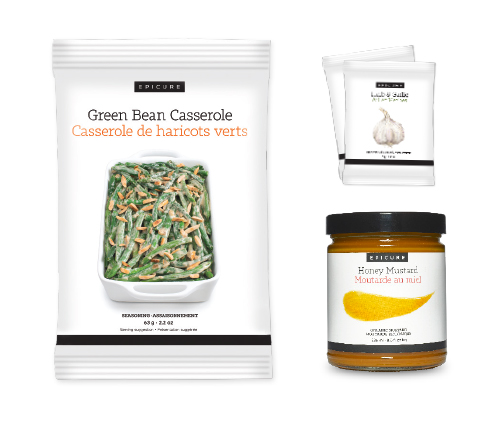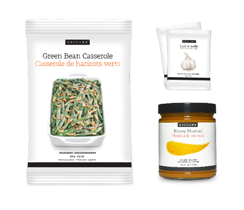 Gluten free
Nut free facility
description
114 g (4.0 oz)
Build your spring feast with this premium collection of seasonal must-haves and exclusives.
Collection includes: Honey Mustard (1), EXCLUSIVE Green Bean Casserole Seasoning (1), and Herb & Garlic Dip Mix Samplers (2).
Our free digital Spring Feast Menu Plan features the best recipes to enjoy with these products and special prep tips—available online under Meal Plans at Epicure.com.